Yummy snack shout out! Be sure to check out these tasty new recipes on our CACFP bulletin! Healthy & delicious for you and your little ones!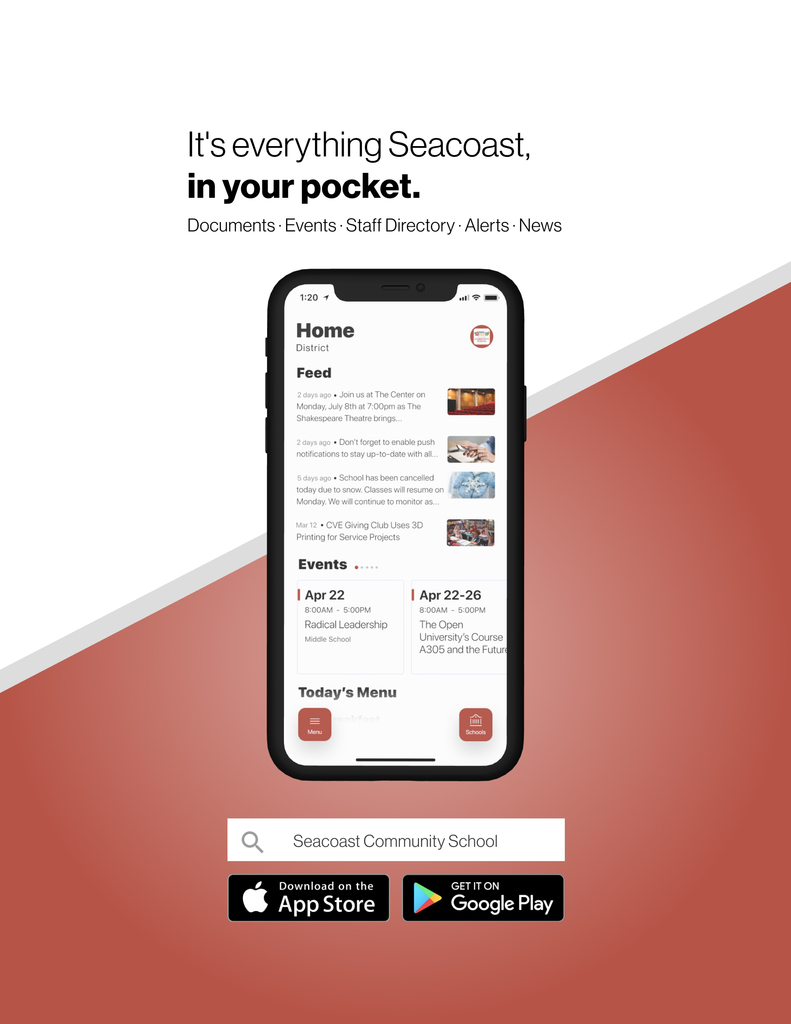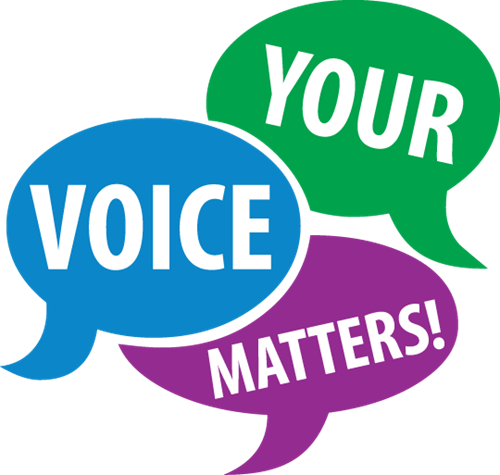 Thank you to the Stingrays for coordinating our annual food drive with Gather, and thank you to all the families who helped us collect so many supplies!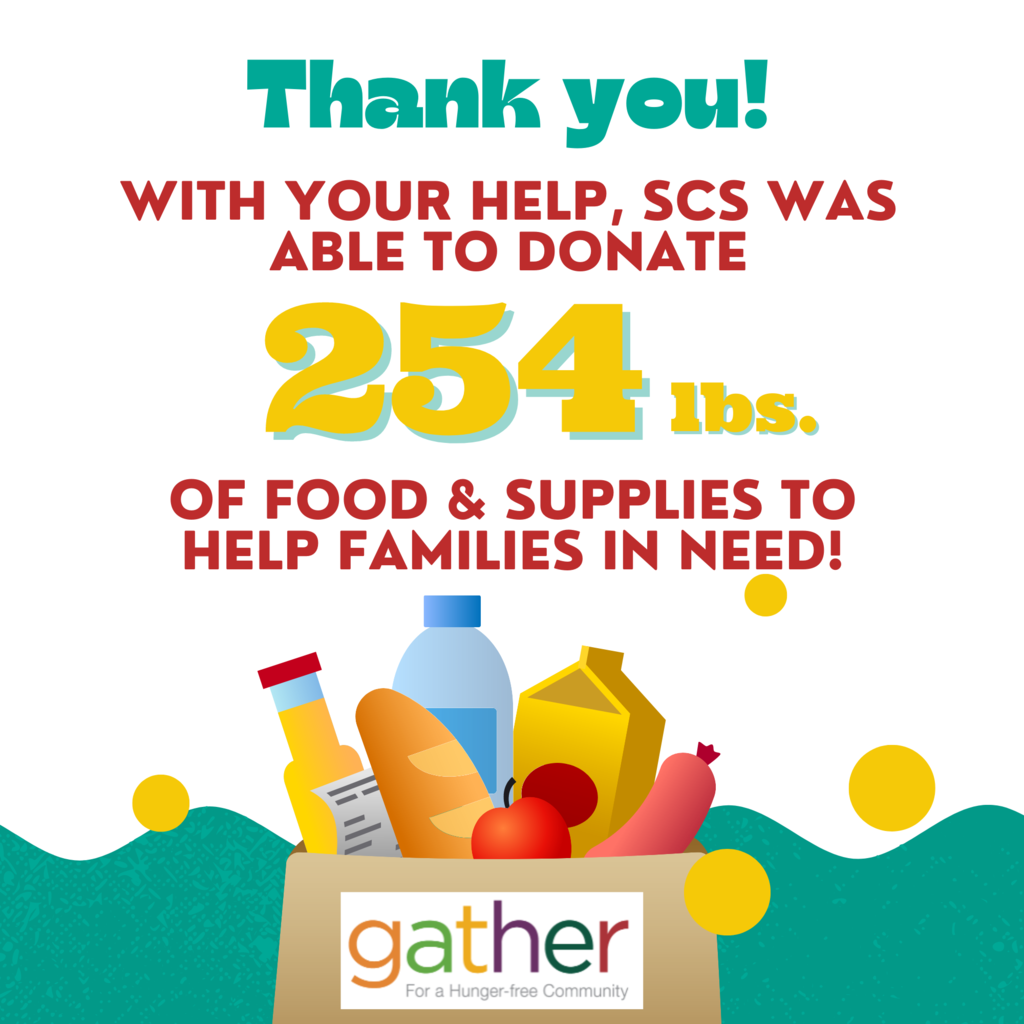 Dondero PEAK worked on creating snow people from a bird's-eye view last week. How cool are these? ⛄️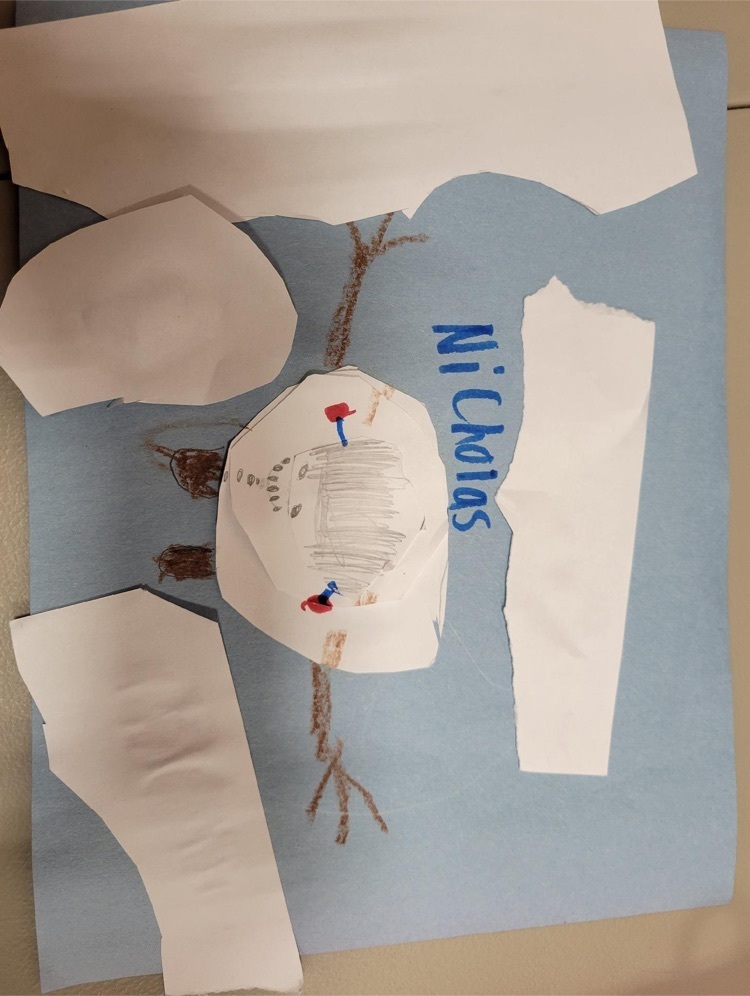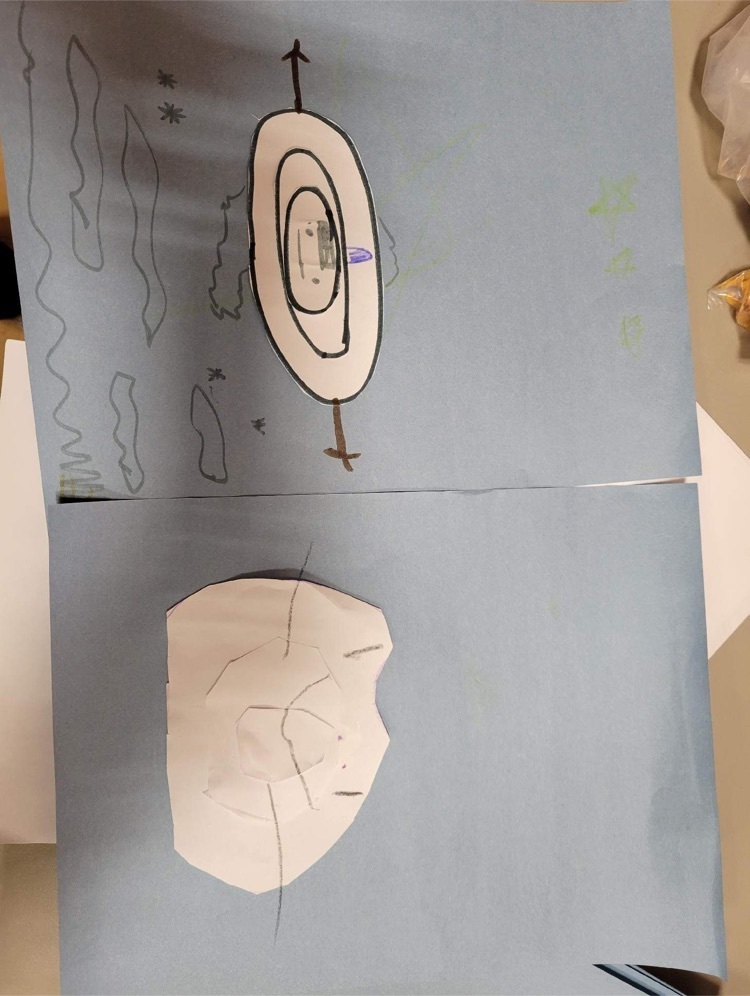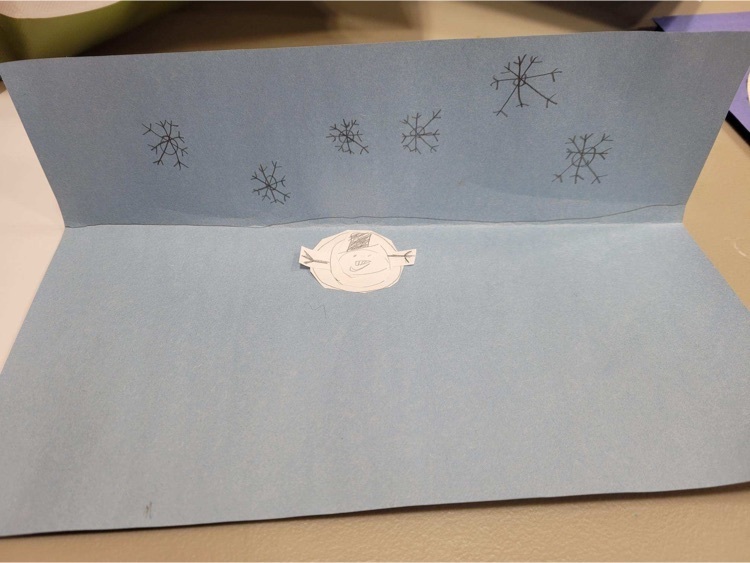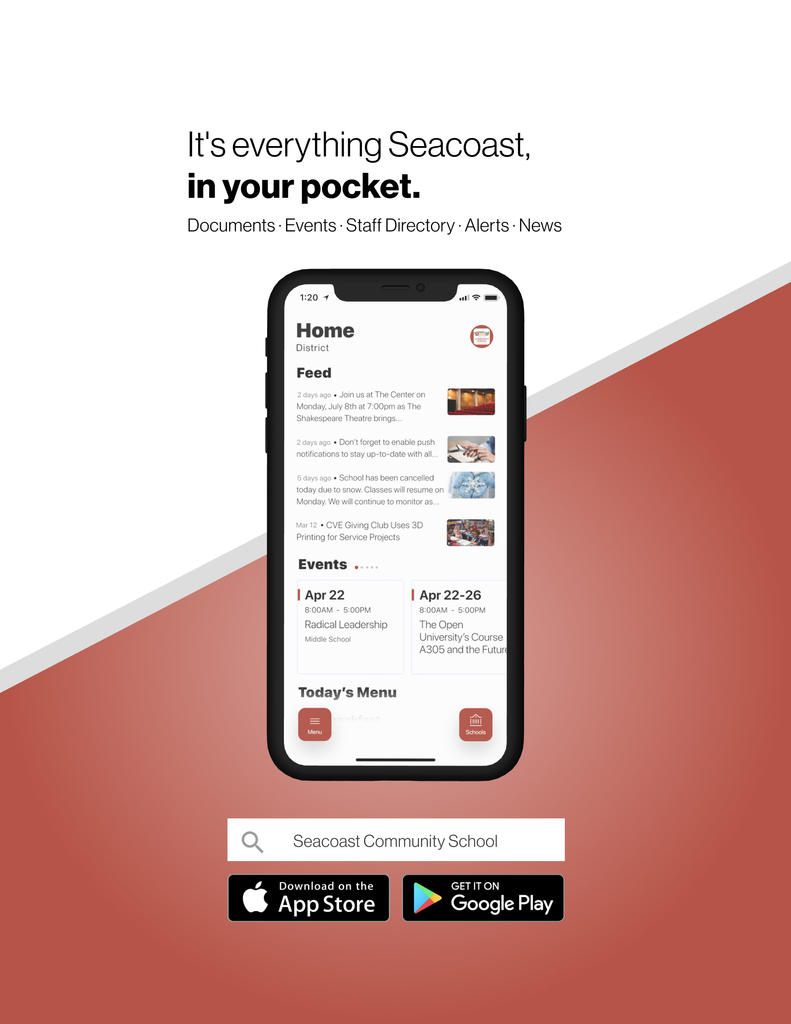 "What if I was to tell you that a game of peek-a-boo could change the world?" Listen along to seven-year-old Molly, one of the youngest-ever TED speakers. This young girl is brilliant! We love this video and enjoy sharing with our staff and friends. We wanted to share with you as well! Great job, Molly! Click here to view the Video:
https://fb.watch/h7rZOnn9Mi/?mibextid=PZxLD1

Dear parents, you don't want to miss this! Next Friday (12/9) we are offering an evening Polar Express night for currently enrolled toddlers, preschoolers & PEAK students. Cost is $60/child which includes care from 5-8pm, a fun holiday craft, pizza for dinner, and popcorn with a movie! Didn't get all of your shopping done on Black Friday? No worries! We'll take the kids, you take the night off! Register now!
https://www.signupgenius.com/go/10C094CA5AF2FA4F5C34-date
Email
acastello@seacoastcommunityschool.org
with any questions.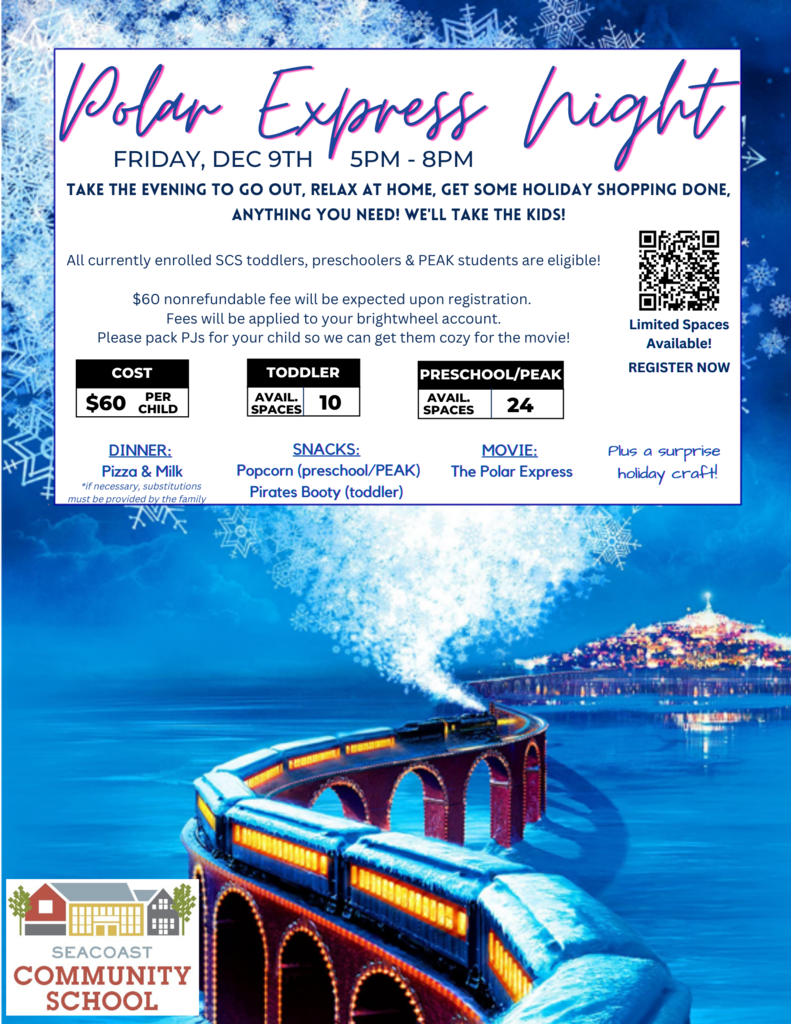 All of us at Seacoast Community School are wishing you a wonderful start to the holiday season. We hope you enjoy this time with friends and family. Please enjoy the attached video as we offer our sincere appreciation for you, your families, and your support for our school community. Thank you!
https://www.youtube.com/watch?v=M2TwyzEmF1o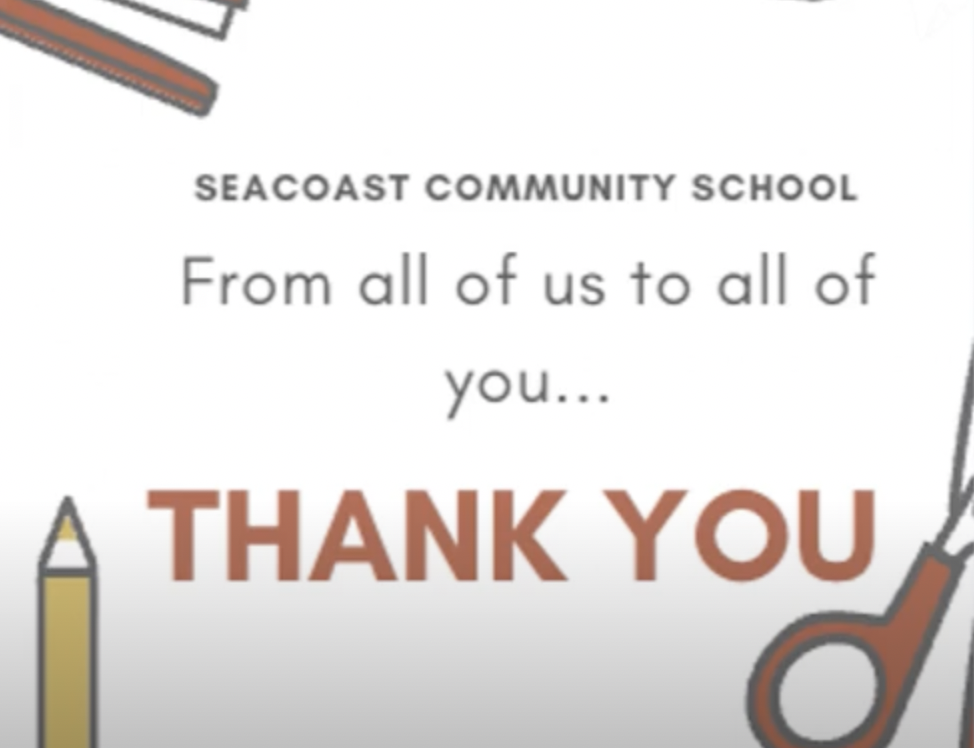 Just a reminder, we will be closing at 12:30pm on Wednesday Nov. 23rd and we will remain closed Thursday and Friday. Have a wonderful Thanksgiving break!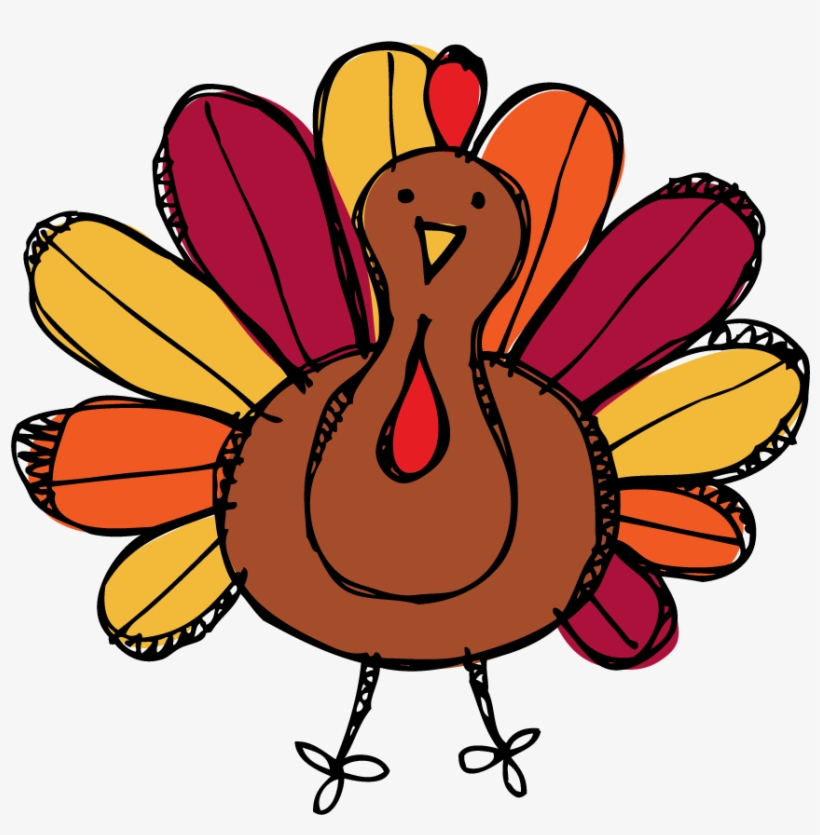 Don't miss out! SCS Date Night is happening on Dec. 9th from 5p-8p! You take the night off, we'll take the kids! All toddlers, preschoolers & PEAK children are eligible to attend. Price is $60 per child. Price includes care from 5-8pm, dinner, movie, and a special holiday craft! Spots are limited, register now!
https://www.signupgenius.com/go/10C094CA5AF2FA4F5C34-date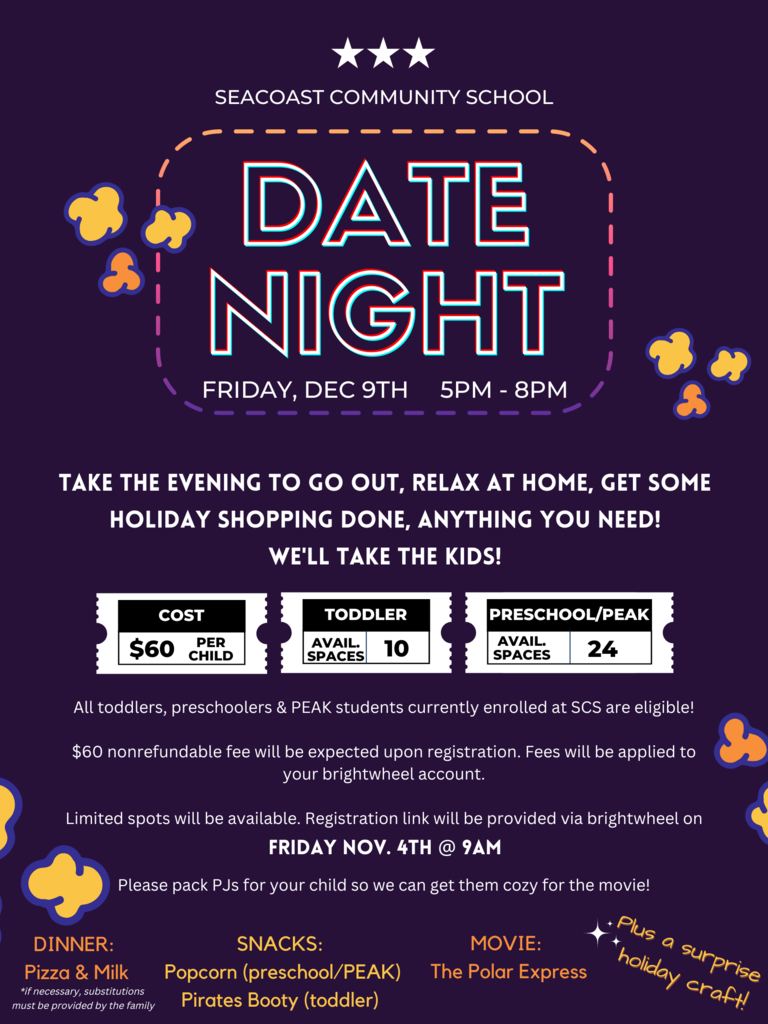 Walking through the halls this morning, I just had to follow the warm pumpkin muffin smell coming from the community kitchen. Well, I'm so glad I did because I found this lovely group of Rainbowfish who were busy at work baking those delicious muffins! Even the children are getting prepped for the busy baking season coming up!

As the Fall weather rolls through, we start to think about all the things we are thankful for. The Clownfish did a great job making this beautiful display of all the things they are thankful for!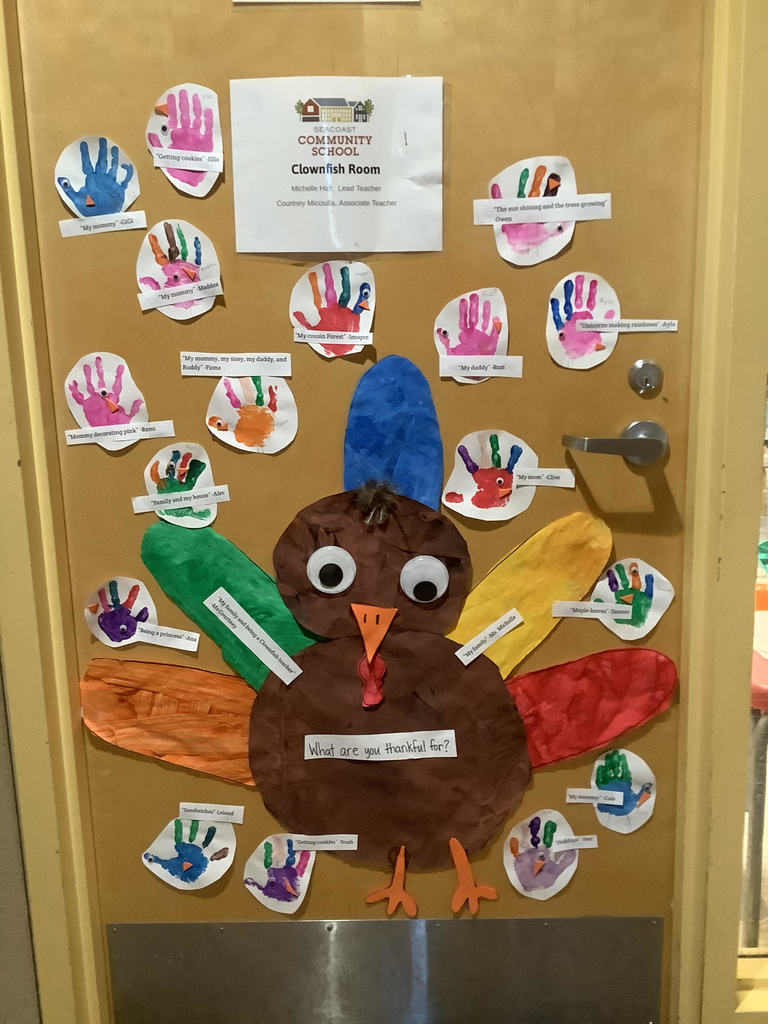 'tis the season! Are you or your company interested in "adopting" a family this holiday season? There are so many ways to get involved. Reach out for more info!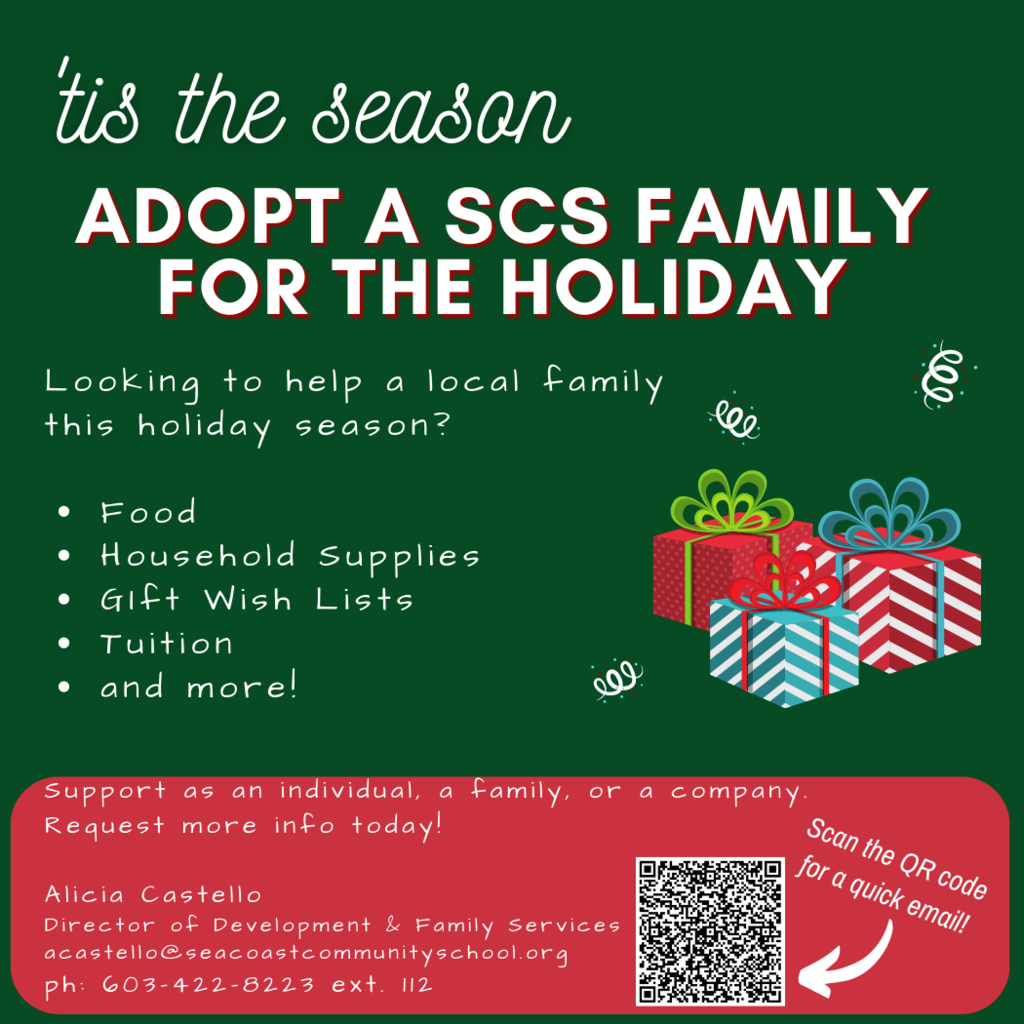 Trick or Treat, Smell our Feet! The infant rooms are getting real spooky with their artwork this season!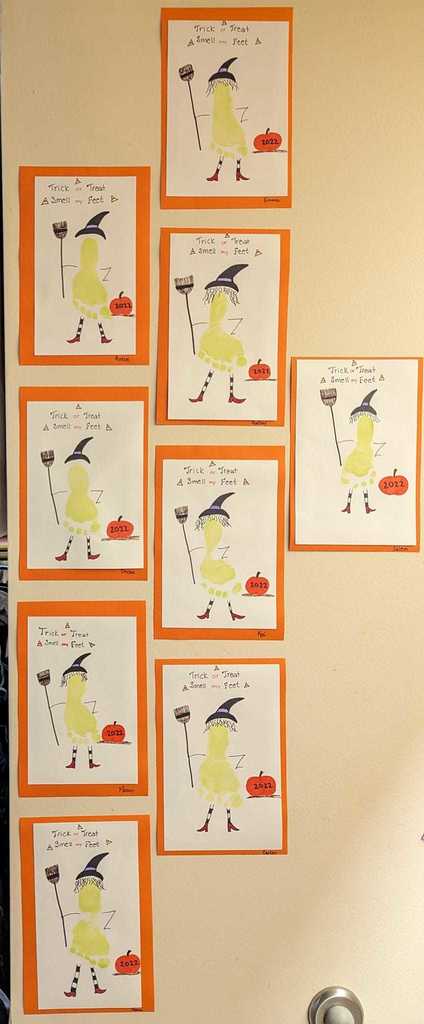 How clever are these Otters!? Building a tower out of ooey gooey marshmallows definitely takes some tactical thinking! Great job Sea Otters!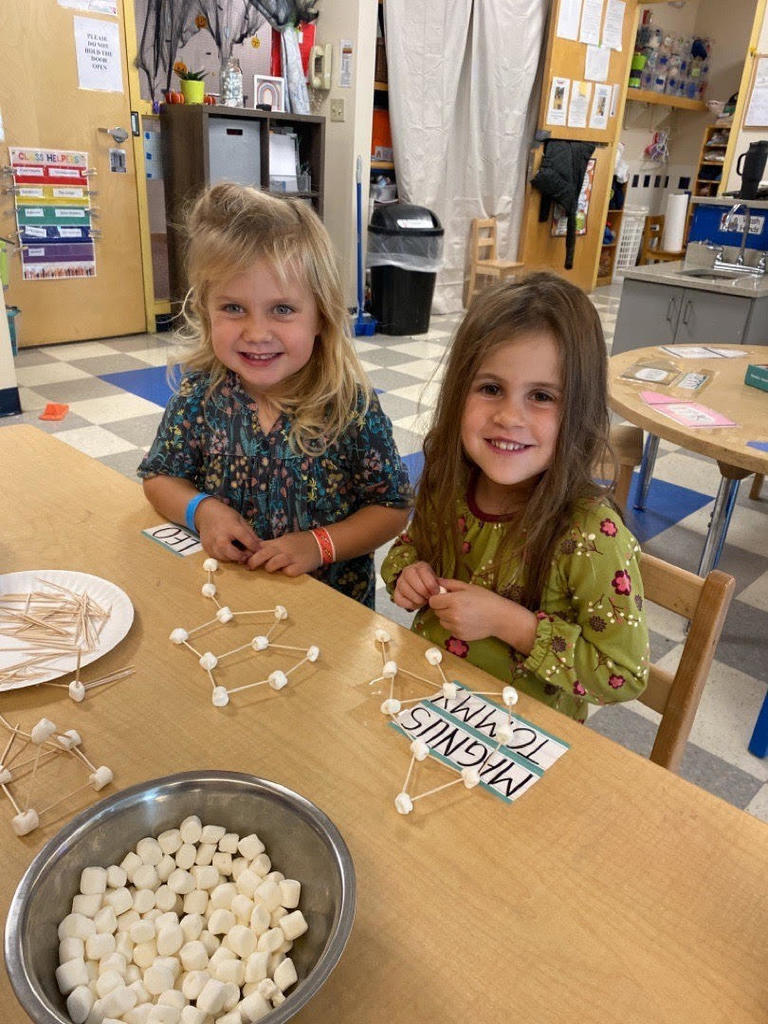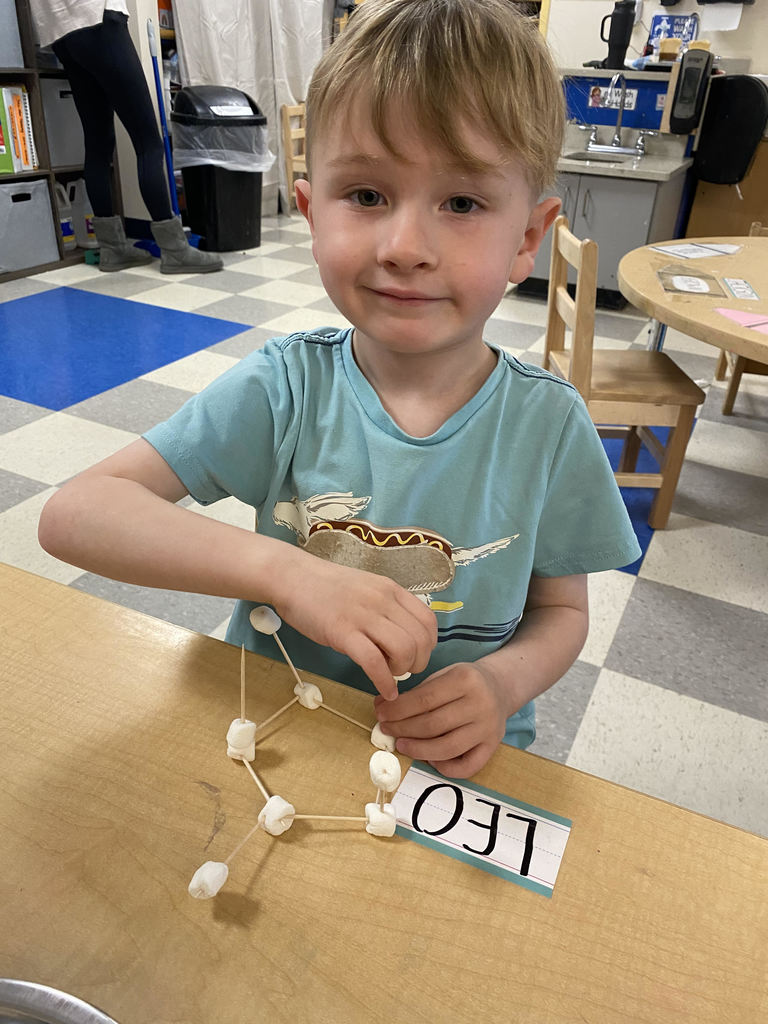 Check out these fairy houses carefully designed and constructed by our Stingray, Clownfish & Sea Turtle Preschoolers! They will be on display at the Strawberry Banke Museum this weekend for the Fairy House Tour! Be sure to swing by to check them out, they are truly spectacular!
http://www.fairyhousetour.com/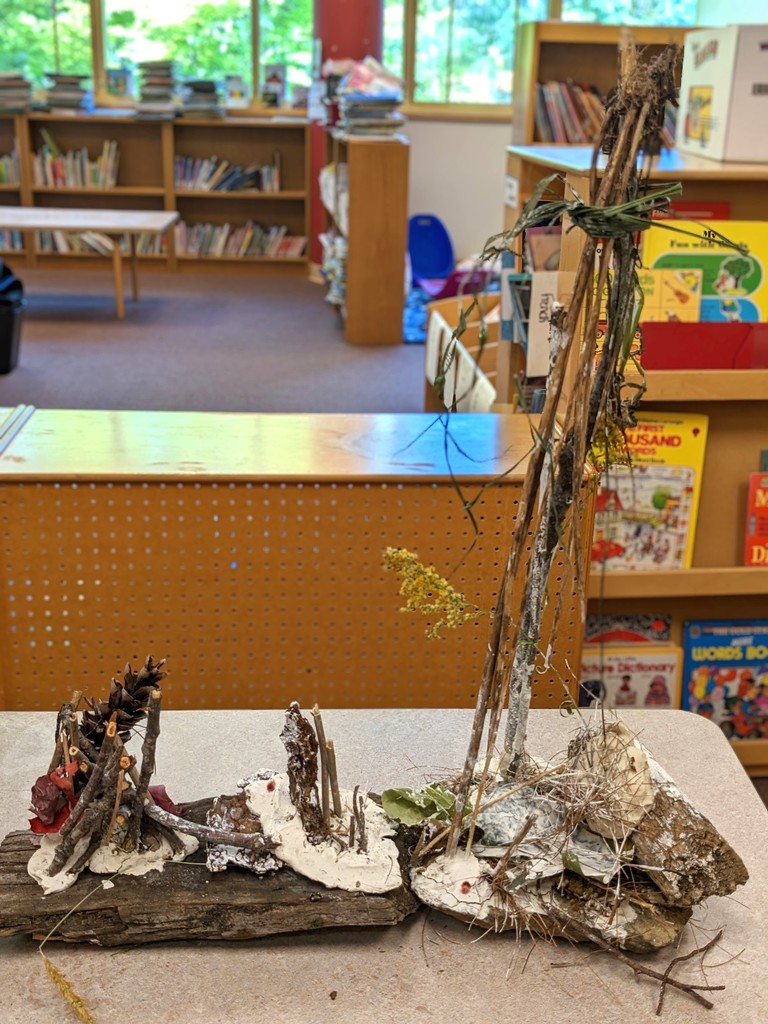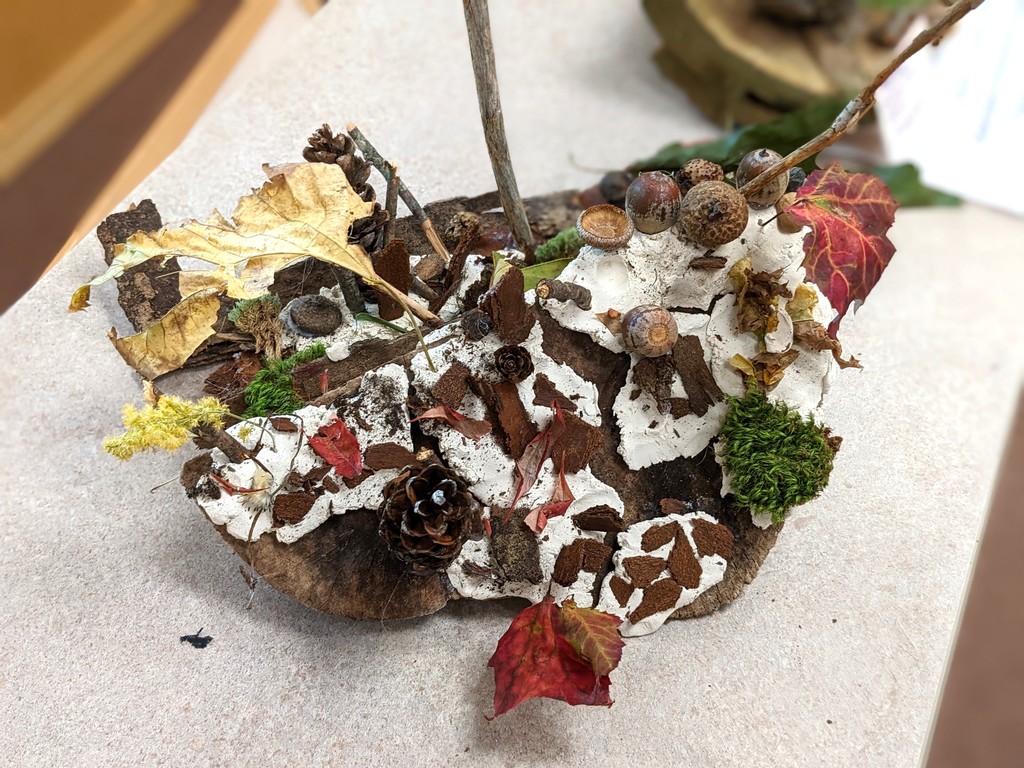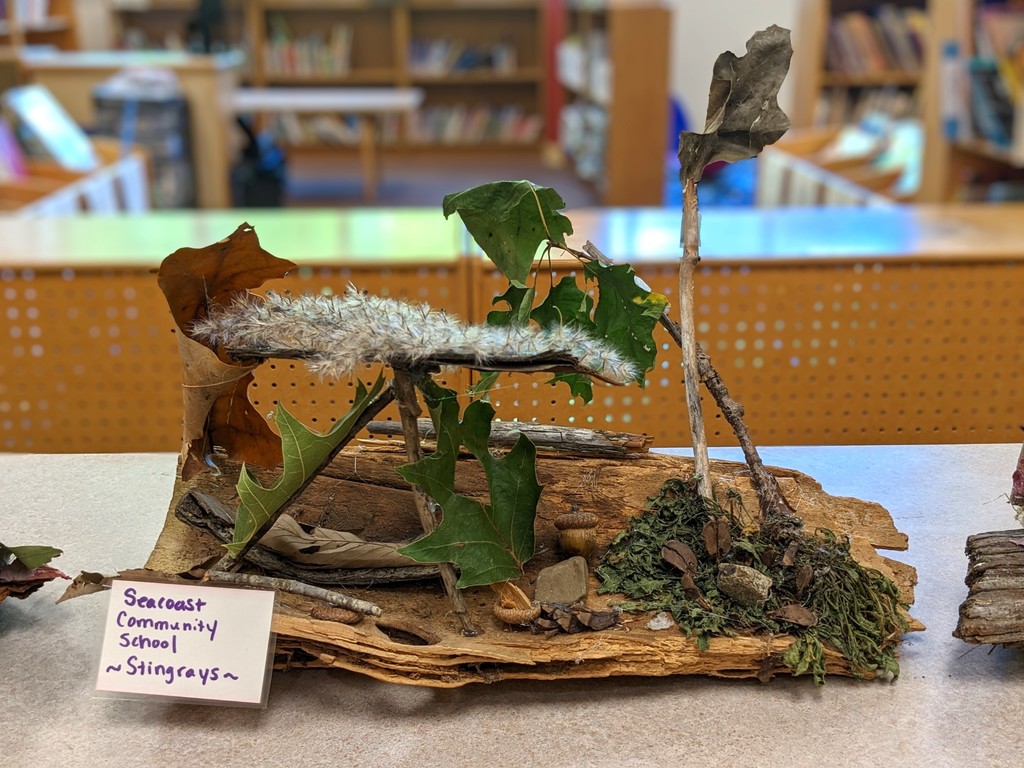 We're hiring a Lead Infant Teacher! Come join our team!