Sharing is caring! Our Shrimp and Seahorse infants are such a tight-knit group. They love to play, share, have fun, and build new friendships every day!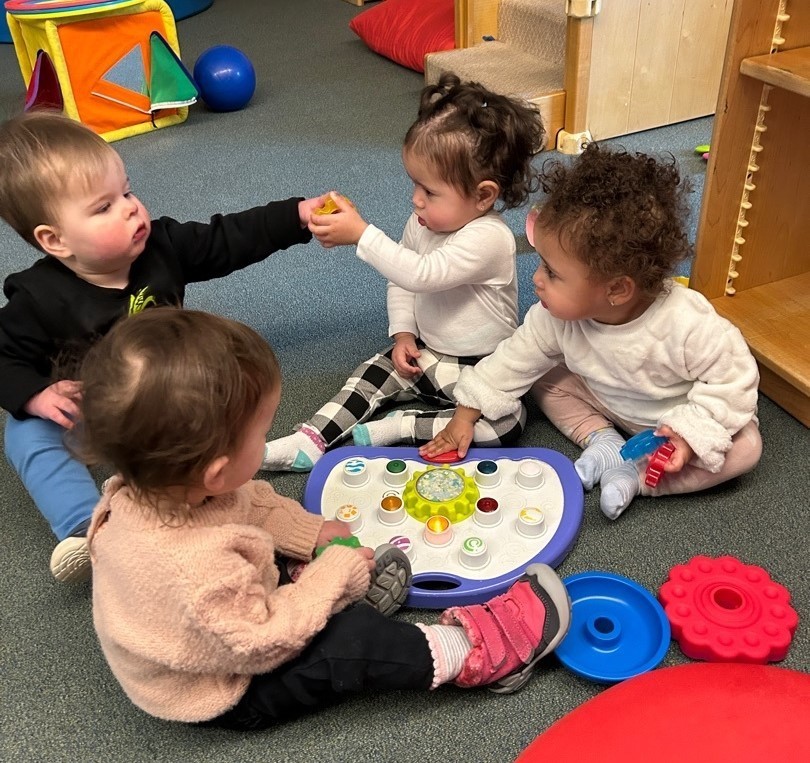 Friday calls for some fun in the kitchen! Our Minnows had a BLAST making homemade sugar cookies to go with their snack today. Yummm!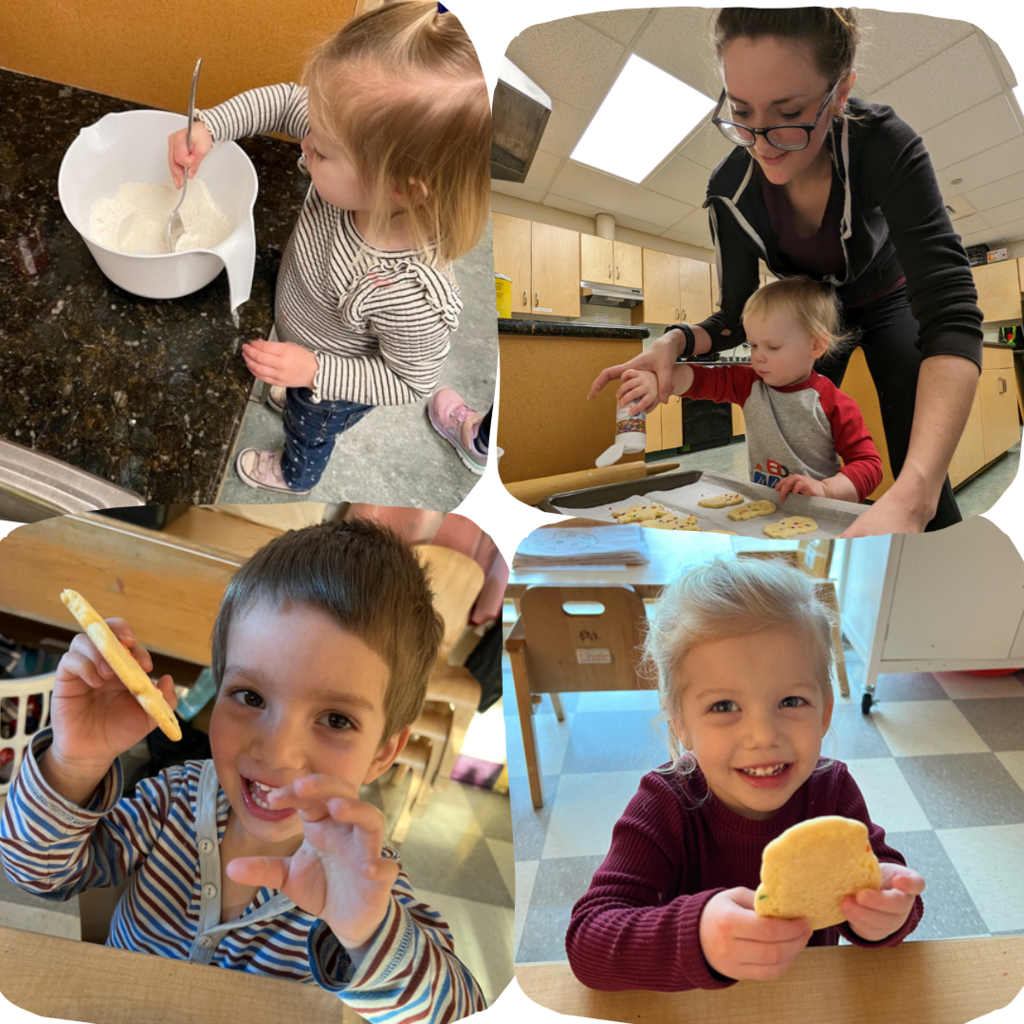 Team work makes the dream work! Our Sea Turtles and Stingrays worked together to build this super cool snow cairn! Great work friends!

SCS will be CLOSED today, Monday, January 23 due to staffing and the weather. Stay healthy and safe.

SCS families, With additional staff illnesses and another winter event coming our way I wanted to give you a heads up that SCS could see either a 12:30 closure or full day closure tomorrow, Monday, January 23. We have a number of staff out with illnesses or related absences, and in addition we have staff traveling from areas that look to get far more snow than Portsmouth. We are not taking these changes in schedule lightly and are doing all we can to keep our programs open. I will notify families as early as possible tomorrow, but wanted you all to have a heads up so you can make back up plans if needed. Thank you for understanding and keeping the health and safety of the SCS staff as our top priority.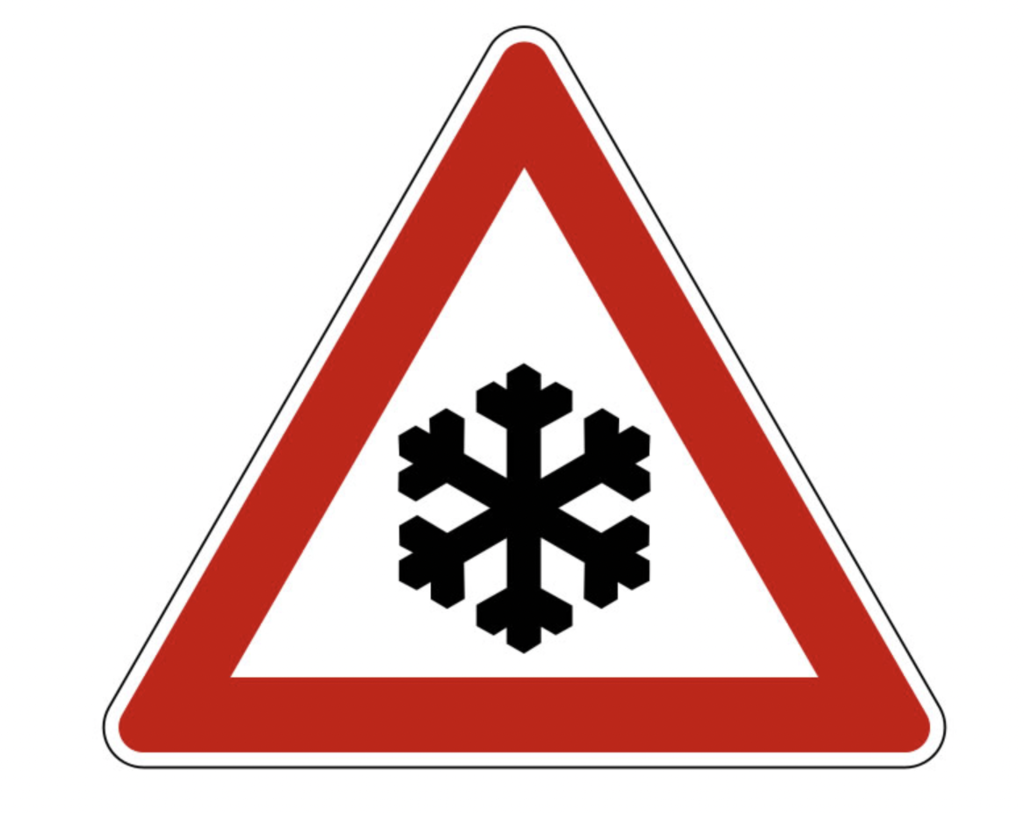 Our friends over at Dondero PEAK were preparing for the storm yesterday by crafting up a delicious vegetable soup! Yummm! Great job PEAKers!

Snowy Greetings. SCS will open at 10:00 this morning. Community School will be open at 10:30. Greenland PEAK is closed today. Due to staffing, illnesses, and ratios we are asking any family that can to please pick up closer to 4 today. Thank you.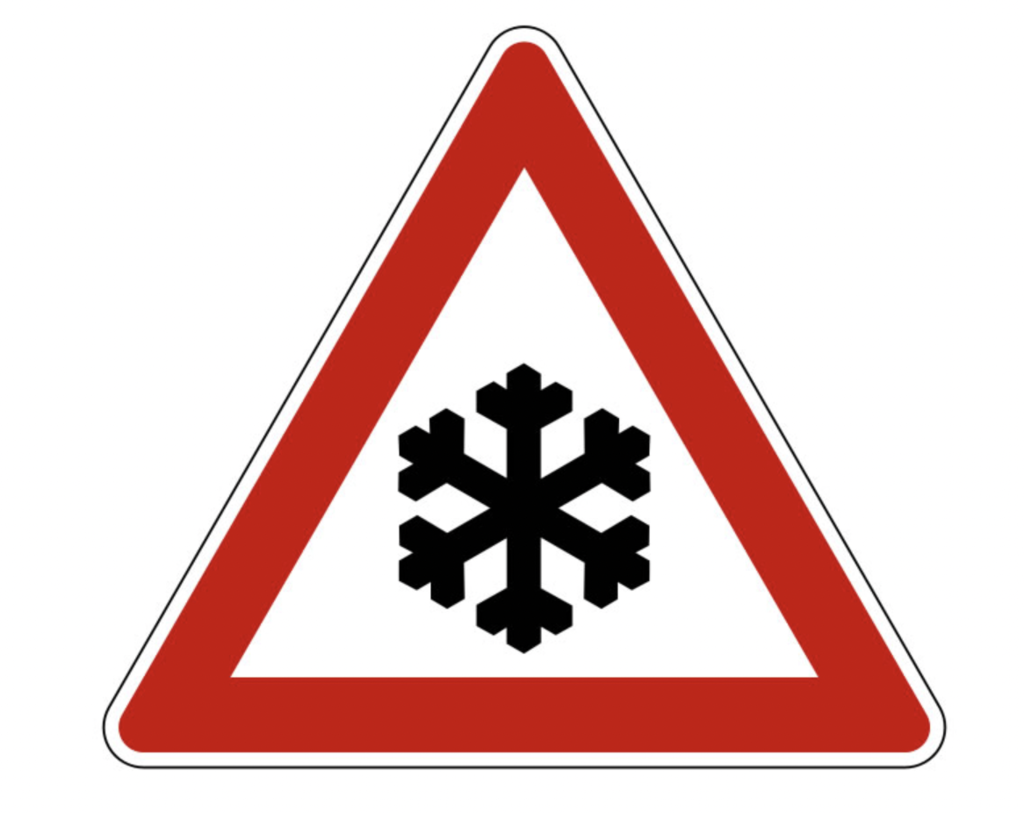 ATTENTION: SCS will have a delayed opening at 10:00 on Friday, January 20th due to weather and staffing. Please check back in the morning for additional details.

Help us reach 100 items to celebrate the 100th day of the school year! All donations will directly support our local food pantry, Gather!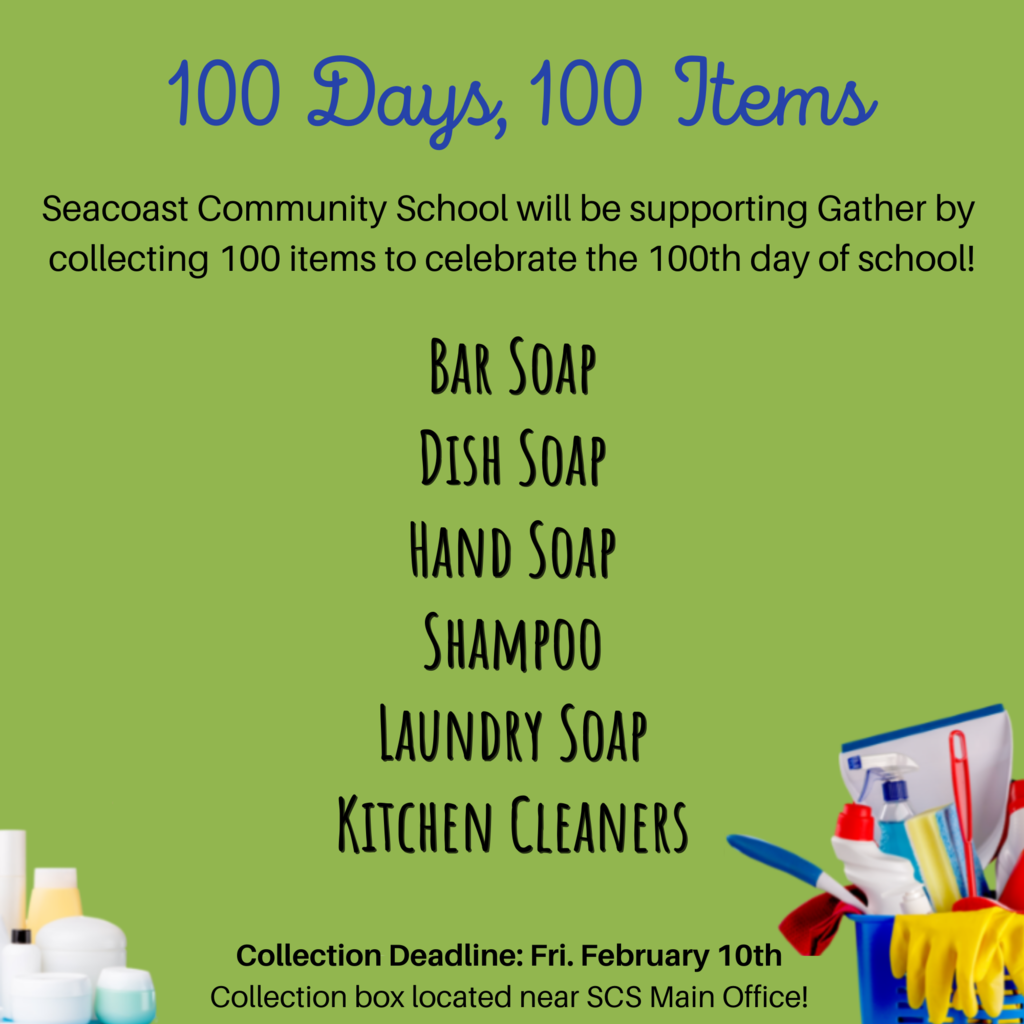 Stay tuned! SCS webstore coming in February!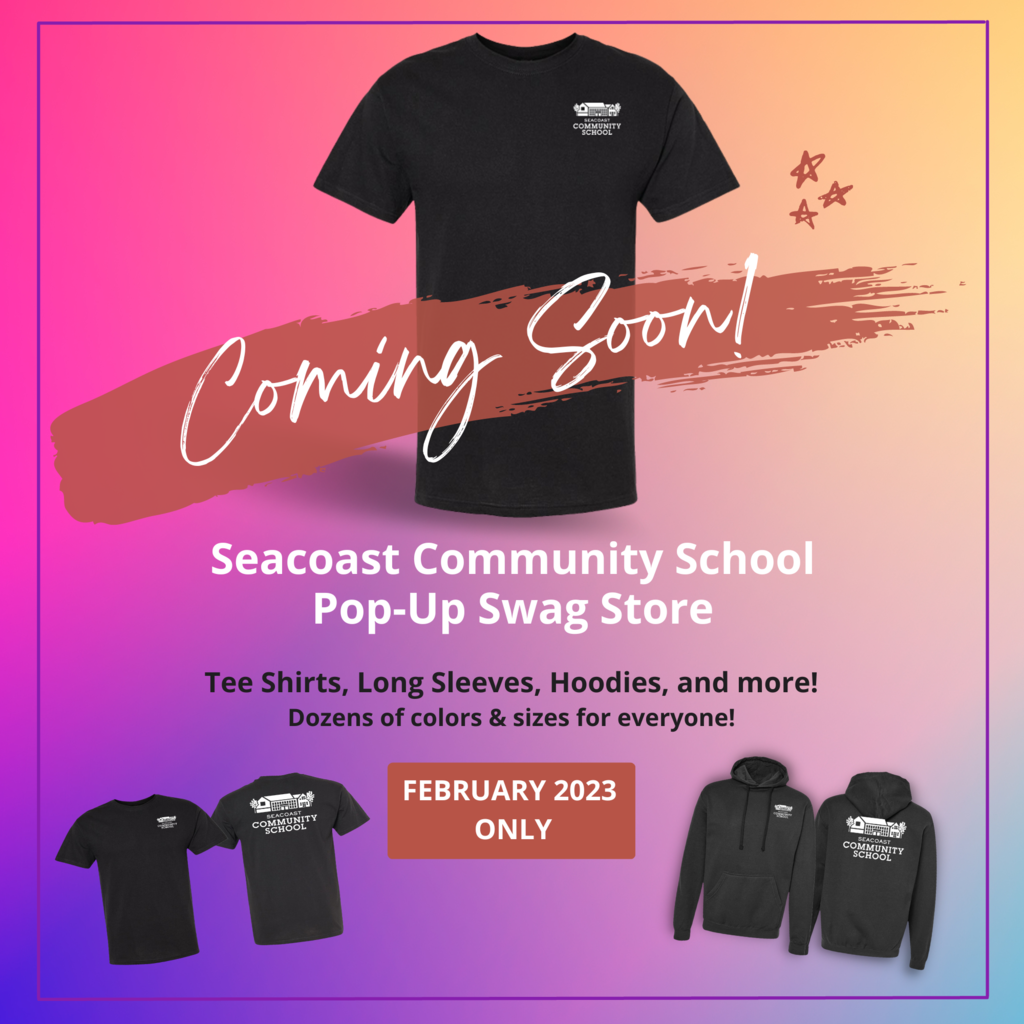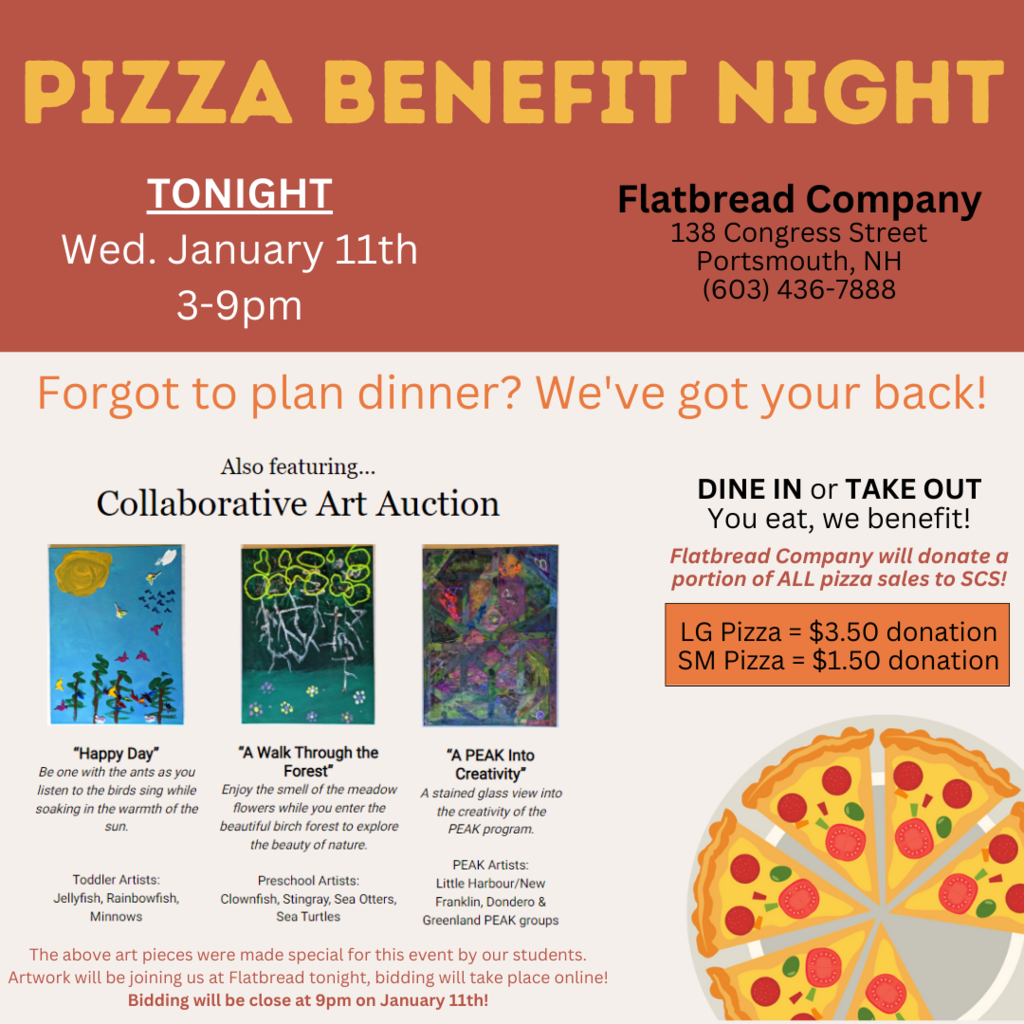 Do you like pizza? Do you want to help support SCS? Join us next Wednesday at Flatbread Company in Portsmouth for our Pizza Benefit Night! A portion of all pizzas sold will be donated directly to SCS! See you there!

​Be the first to know, download the SCS app today!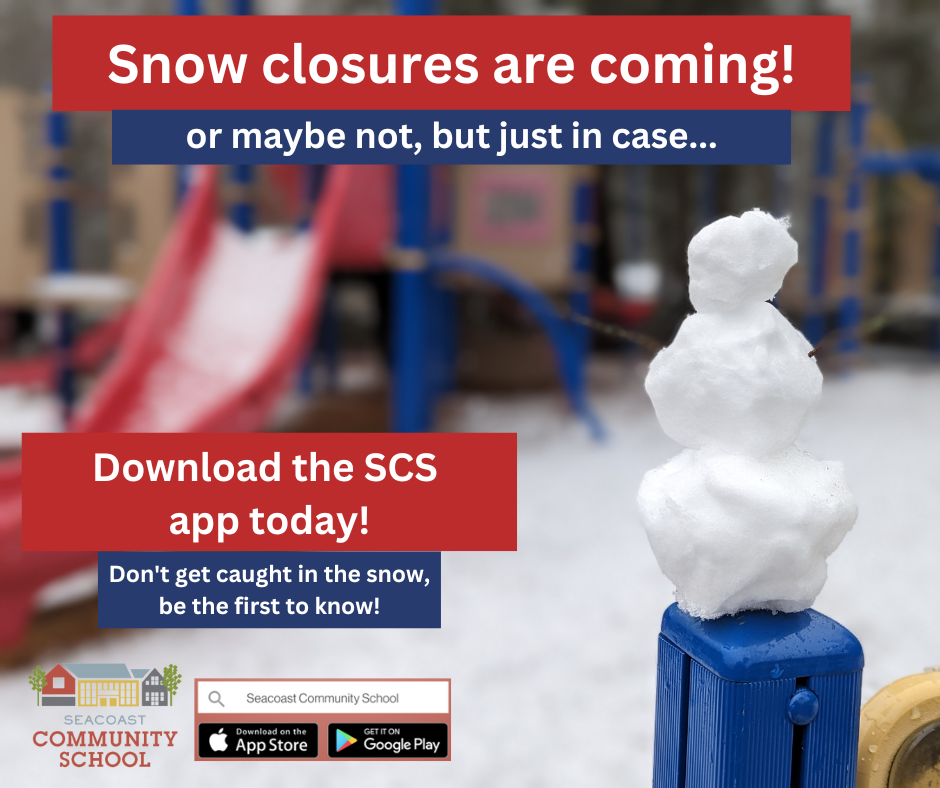 Save the Date: 2023 Summer PEAK Registration opens January 30th!

We hope you all had a safe & happy holiday weekend! As we approach the end of 2022 (crazy, right!?) we want to say THANK YOU for all of your support!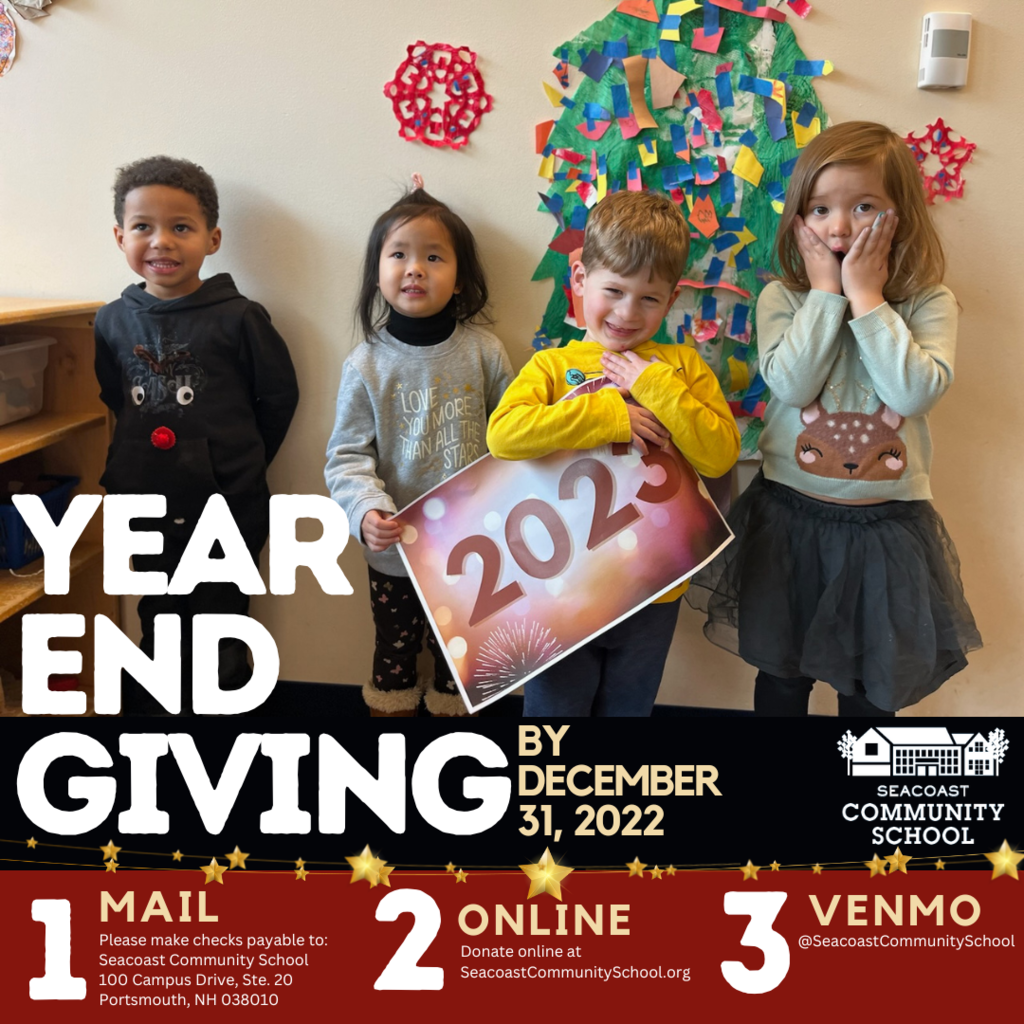 Just a reminder, we will be closing at 12:30pm on Friday December 23rd and we will remain closed until Tuesday January 3rd. Have a wonderful & safe holiday break!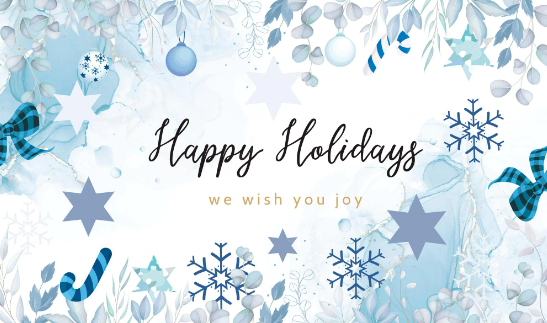 Catch up with the latest stories, events, and news updates. It's everything Seacoast, in your pocket. If you haven't already, download the app!

 Download for Android
https://bit.ly/3C7J96j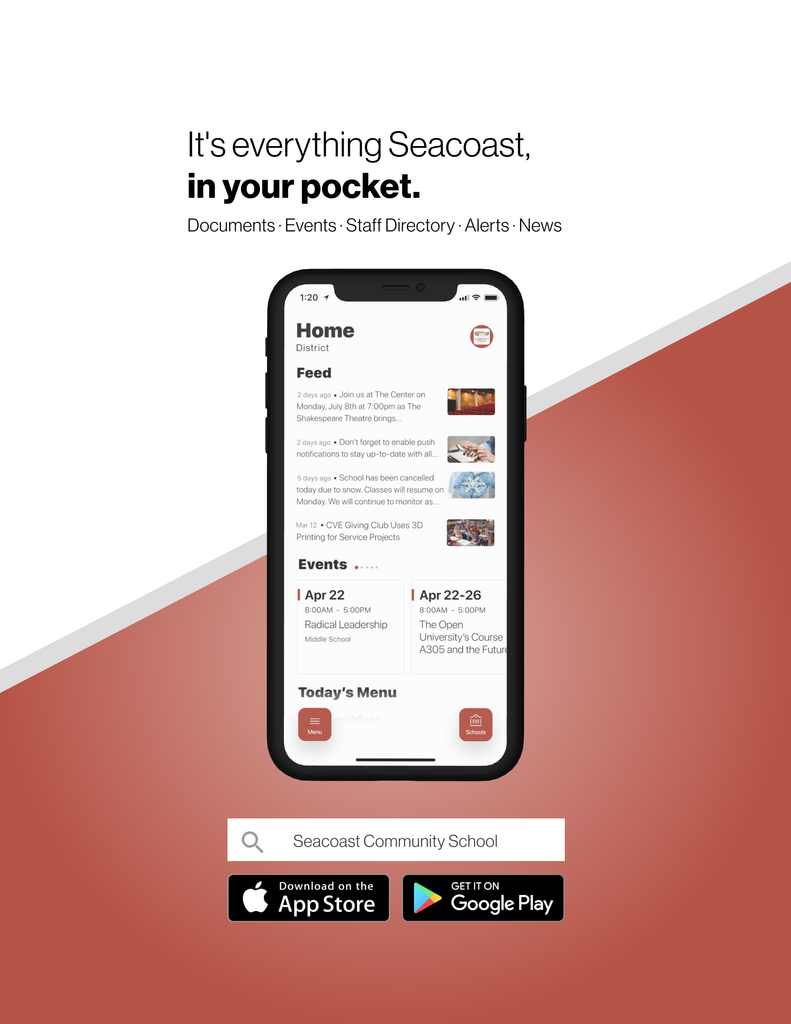 ***SAVE THE DATE*** WHEN: Wednesday, January 11th 3-9pm WHERE: Flatbread Company in Portsmouth, NH Flatbread is donating a portion of ALL sales made on Jan. 11 to Seacoast Community School! Help support our school by joining us on January 11th at Flatbread or ordering pizza to go!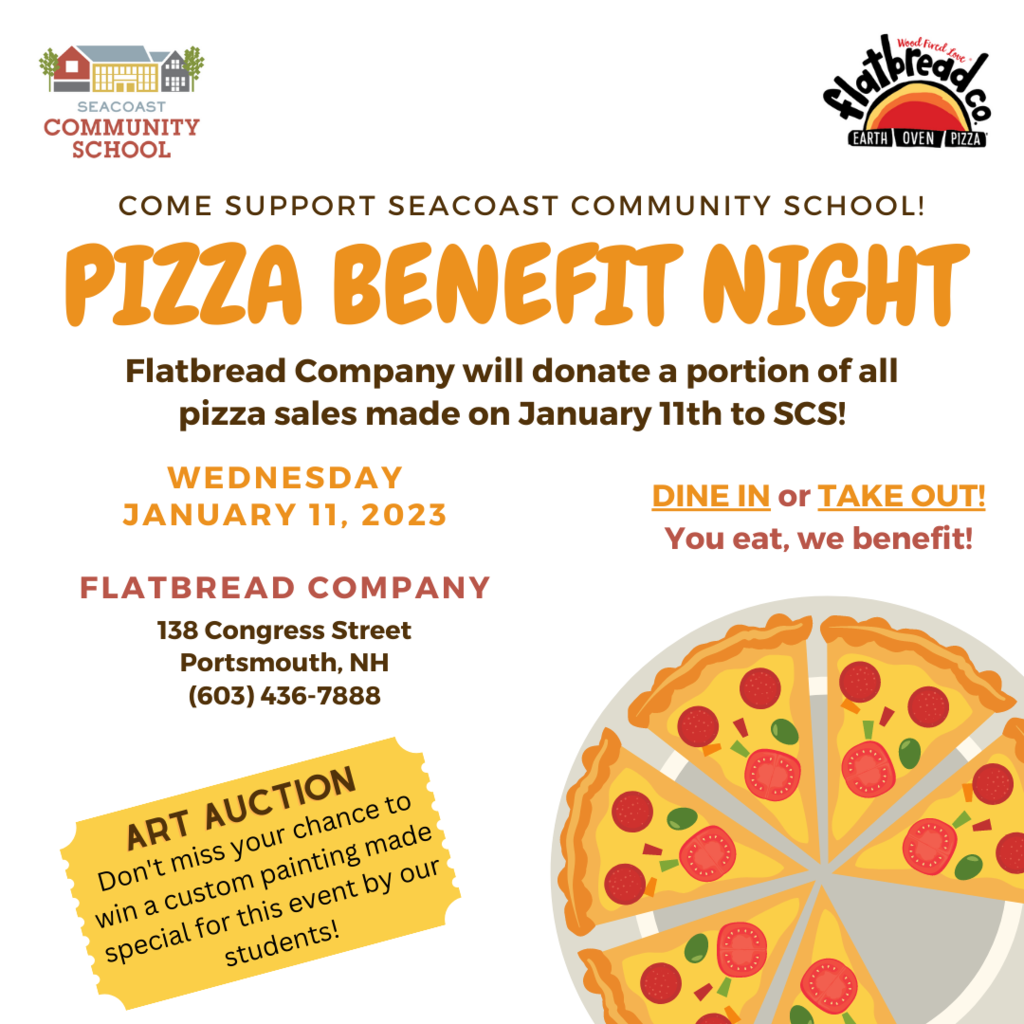 Yummy snack shout out! Be sure to check out these tasty new recipes on our CACFP bulletin! Healthy & delicious for you and your little ones!